FOUNDER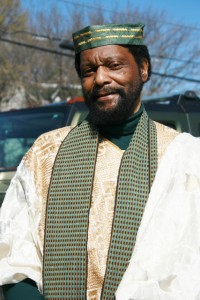 The Story of Dr. El Senzengakulu Zulu
Founder & Director of Ujamaa School
Father of Independent Afrikan Schools in the USA.
Dr. El Senzengakulu Zulu (affectionately known as Baba Zulu) was one of the organizers of the Student Non-Violent Coordinating Committee (SNCC). It was also during that time that Dr. Zulu worked closely with leaders of civil rights movement such as Dr. Martin Luther King, Jr., Medgar Evers, James Forman, Andrew Young, Jesse Jackson, Marion Barry, and Fannie Lou Hammer.
He worked along side others throughout the south to help organize the Freedom Rides. The Freedom Rides culminated in Jackson, Mississippi when Ross Barnett, the racist governor of Mississippi arrested El Zulu and other participants resulting in six months imprisonment in Parchman Prison in maximum security. During the 60's Baba Zulu was arrested 69 times for the liberation struggle of Afrikan people.
After their release Dr. Zulu and the other SNCC members remained in Mississippi to further the struggles for freedom. El Zulu was stationed in Mississippi (McComb, Jackson and Tougaloo College). Classes in direct action and voter registration were held in McComb. As the brothers and sisters became more aware, politically and socially, they began to participate in direct action against racism. This resulted in 113 students being expelled from school. The responsibility for teaching these students fell to those who were organizing. Therefore, the Freedom Schools were developed. From this it was clear that there was a need for our people to create another educational system.
This was the beginning of Dr. Zulu's thoughts to open up his own school because he knew that at some point we had to open up our schools to teach our own history.
After leaving Mississippi in 1964, he received two scholarships one from Harvard Law School and one from Howard University Law School. He chose Howard University Law School. While attending Howard University Law School, Dr. Zulu received a call from James Forman, Executive Secretary of SNCC, requesting his help with the Selma, Alabama Crisis. The assignment was the Washington, DC chapter of SNCC. He went to the White House as a SNCC representative along with H. Rap Brown, NAG; Walter Fauntory, SCLC; The Urban League and others. This visit was to urge the president to send troops to protect the people during the civil rights demonstrations in Alabama.
Dr. Zulu and Marion Barry as members of the DC chapter of SNCC organized the Free DC Movement that provided help with the voters' registration, improved housing, transportation charges, food and shelter for the homeless and the struggle against police brutality.
In 1966 Marion Barry resigned and Dr. Zulu became director of the DC Chapter. At this time he organized the freedom schools in DC in order to help our youth with reading, writing and their history. In January of 1968 The Ujamaa Afrikan Shop was opened to build a financial basis for an independent Afrikan community school.
On May 4, 1968 Ujamaa School opened with 3 students in preschool and added a grade each year up through high school. Ujamaa School is an ungraded school system. He chose that system because it allowed him to move students according to their ability. Ujamaa School is the first and oldest Afrikan independent school in the USA. In the last 40 years many students have graduated from high school, some as early as age 14. The majority of the students who graduated went on to receive honors and degrees from major universities. Some have returned to teach at the school. Many of our graduates now have families of their own and have chosen to send their children to Ujamaa.
Dr. Zulu was blessed to have 7 children and 7 grandchildren. All of his children attended Ujamaa School and are productive in their careers. Four are teachers, one is an attorney, one is a construction contractor and one is a computer specialist and chief chef.
Dr Zulu and Dr Rasheed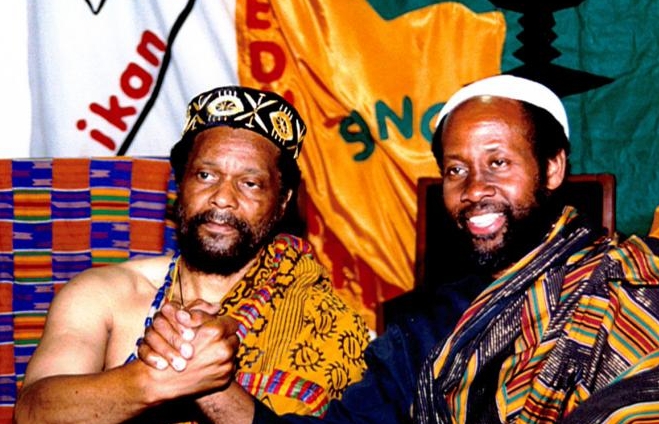 Dr Frances Cress Welsing and Dr Zulu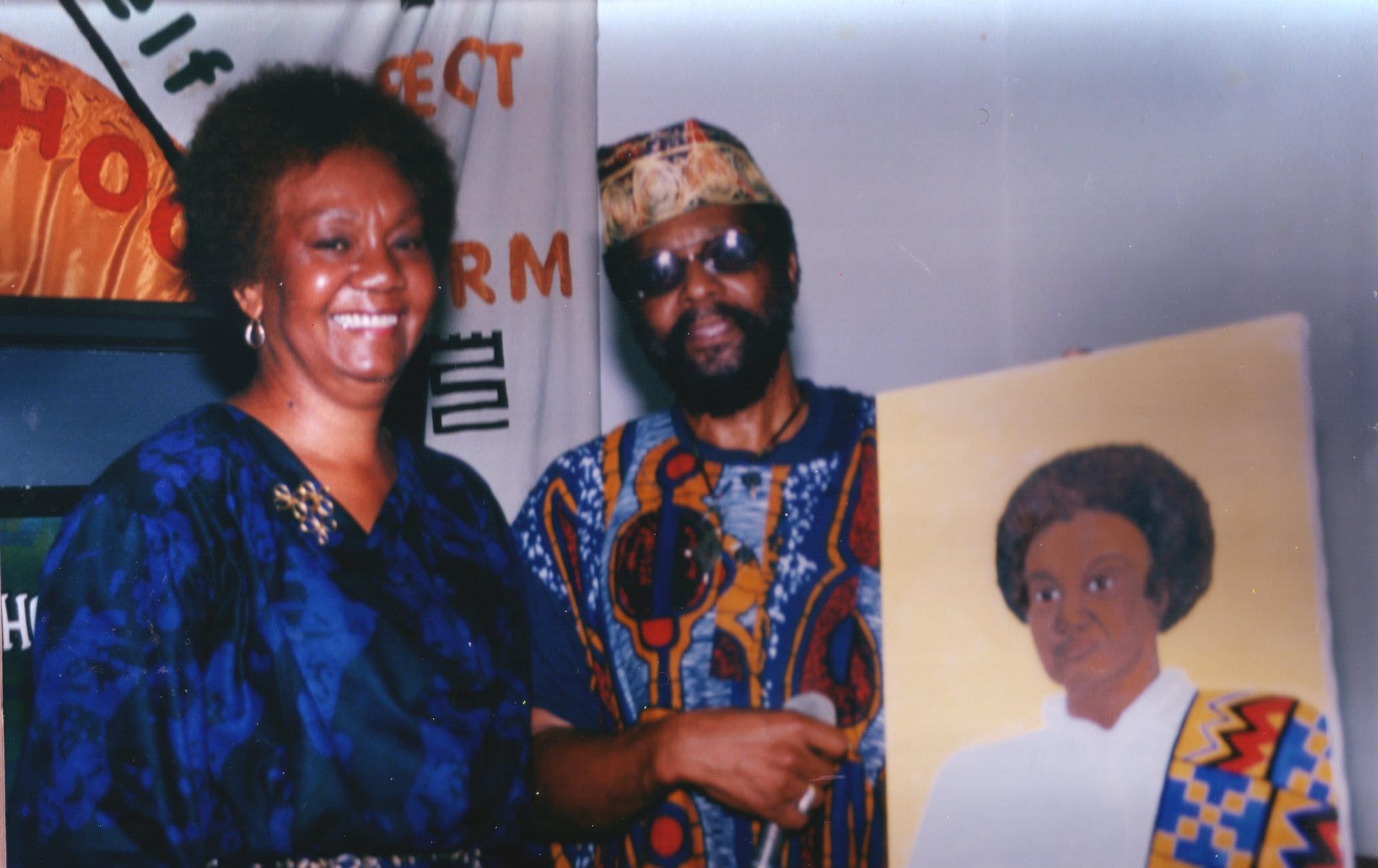 Kwame Ture, Dr Zulu and Minister Farrakhan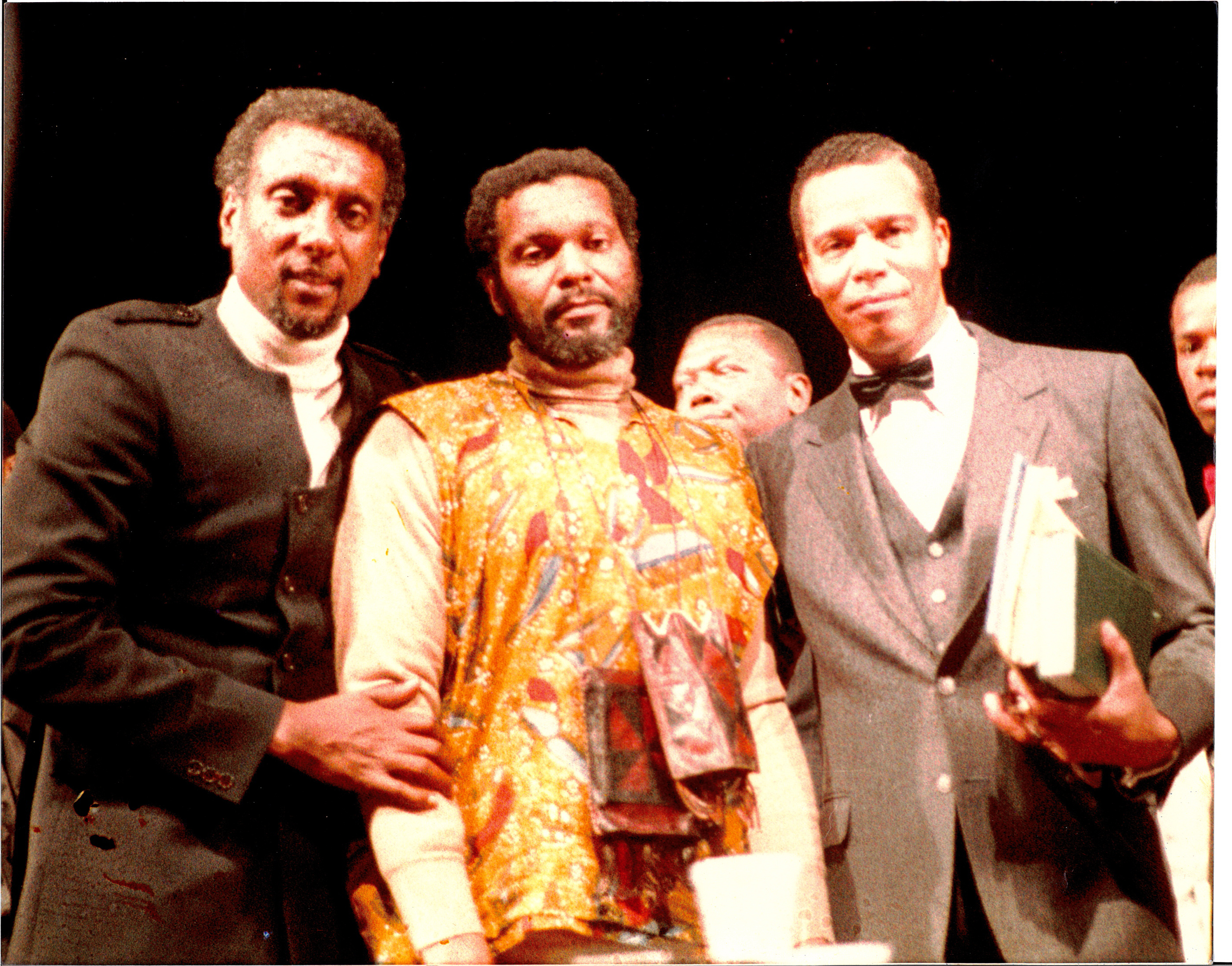 Dr Zulu and Dr Martin Luther King Jr. at Tugaloo College in the 1960's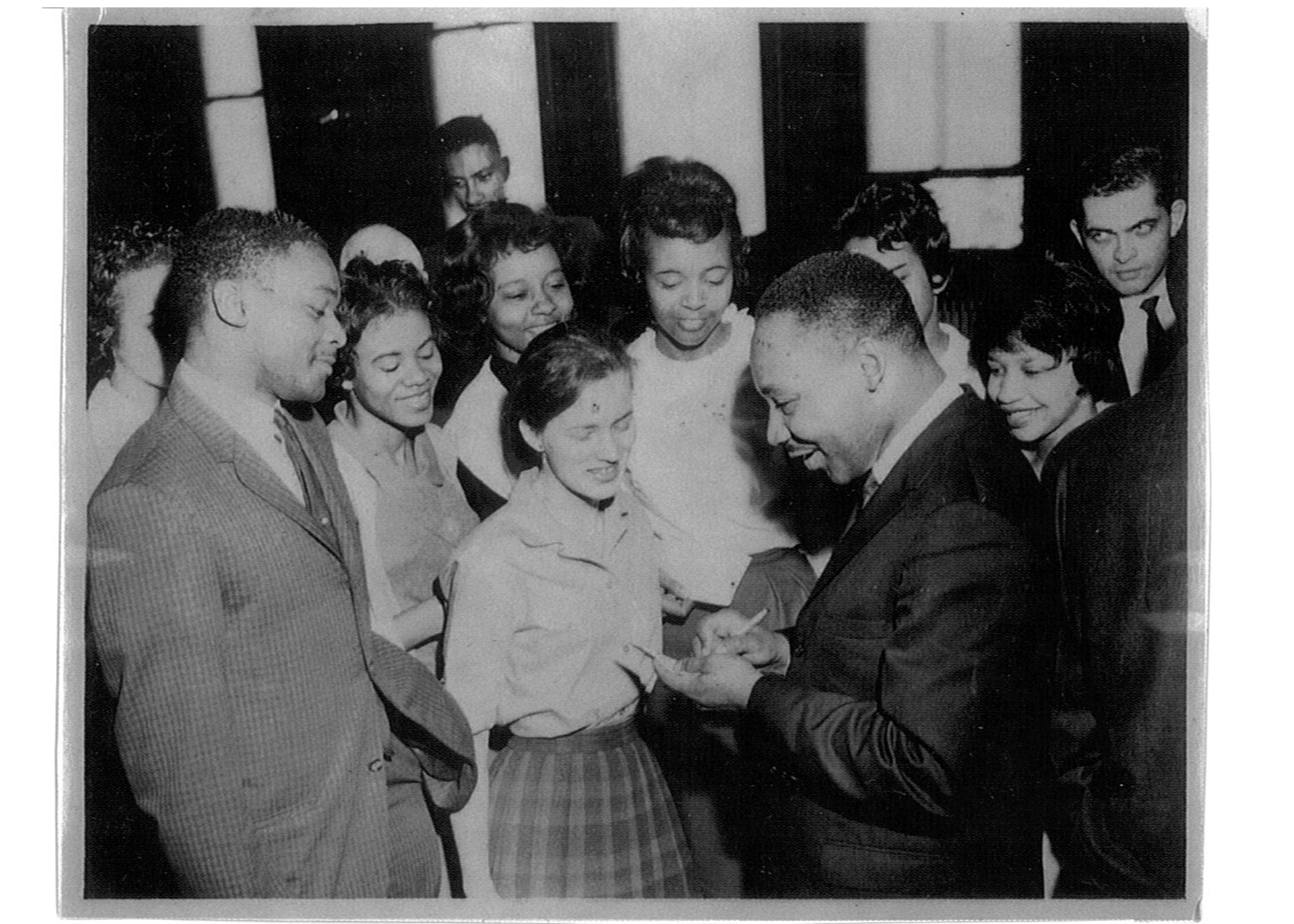 Kwame Ture, Cleve Sellers and Dr Zulu conversing about the student takeover at Howard University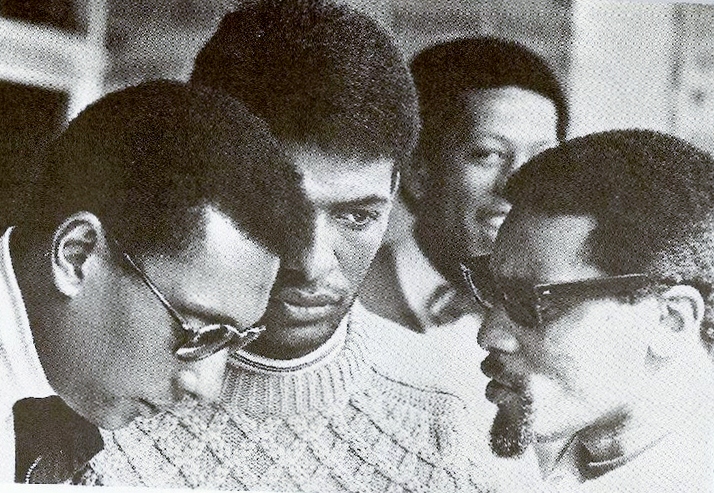 Dr Zulu's mugshot from Freedom Ride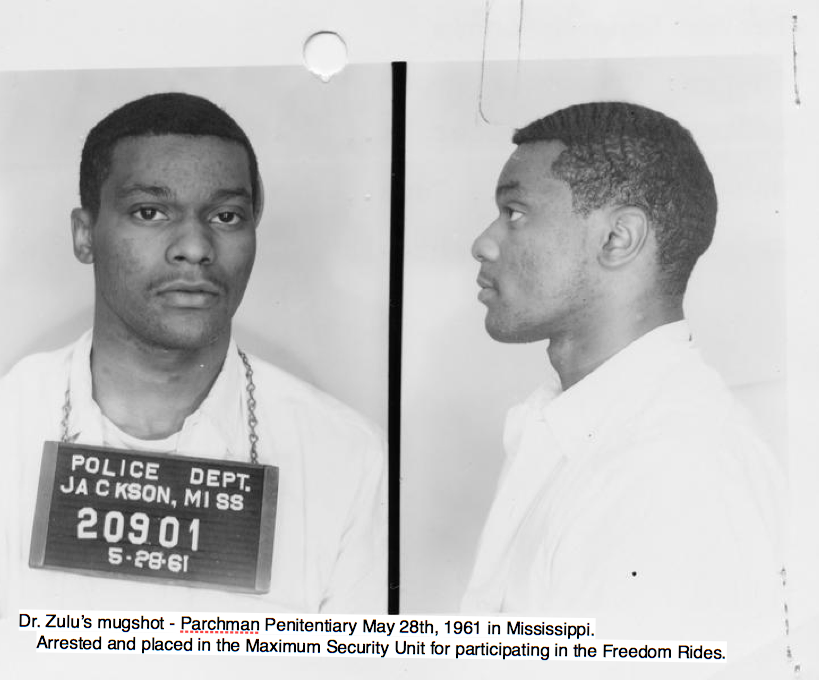 Congress John Lewis, Reverend CT Vivian, Dr King and Dr Zulu in Nashville after Dr Zulu successfully led the sit-ins and boycotts.